Want To Be In A Show?
You do not have to be special needs to participate in a show. The partnership of regular education and special education working together and having a great time together is the magic of this program. We are always looking for regular education students who would like to participate. If you or a loved one would like to be in a show, let us know your info, and when it's time for enrollment, we will send the forms your way.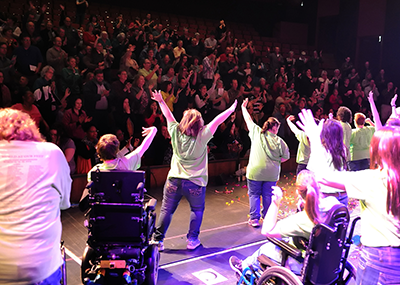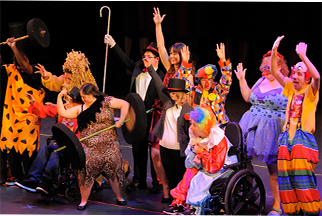 Want to Volunteer?
Are you an adult in the community wanting to volunteer your time? We always need assistance backstage, in the dressing rooms, ushers, set builders, prop helpers, costume sewers, etc. Send us an email with your contact information and we will be in touch closer to the show. For school-age students, our program is a GREAT way to get community service hours!
Contact Us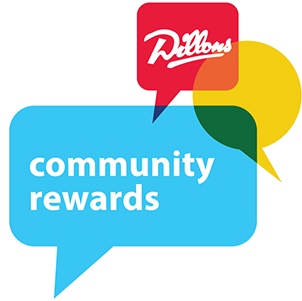 Dillons Community Rewards
Buy your groceries at Dillons? Have a Dillons Plus Card? You can support Laughing Feet!
Dillons Community Rewards
Buy your groceries at Dillons? Have a Dillons Plus Card? You can support Laughing Feet!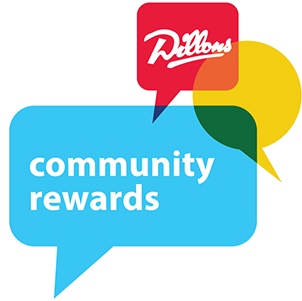 Already have an account?
Easy Registration Steps Follow:
Sign in OR Create an account (see instructions on creating an online account)
If you are taken to the Account Summary screen, Click on "Enroll Now" at the bottom of the screen in the Community Rewards section
Enter the Shopper Card information requested and click on "Save"
Enter "Laughing Feet" in the box prompt and Search
Select The Laughing Feet Performers (by clicking the circle to the left of the name)
Click on "Enroll"
Need to create an account?
To Create an Online Account at Dillons:
Click on "Register" at the top of the page
Enter the information requested
Click on "Create Account" at the bottom of the page
You will receive an email confirmation in your inbox
Continue with steps 3-6 of the Registration steps
You Shop. Amazon Gives.
By simply logging into smile.amazon.com instead of amazon.com, you will be able to select Laughing Feet Performers as your charity of choice. For every qualifying purchase made, 0.5% of your purchase price will be donated to Laughing Feet. It is that simple! NO extra cost to you and still the great products and services that Amazon provides to its customers.
Every little bit helps. Please consider making this simply change and support the Laughing Feet Performers.