A Community Turned Family
"Laughing Feet has strengthened Sam in so many ways. He has become more confident, stepping out of stereotypes that stop him. We have watched him flourish in this program. It has been good for all of us. To see Sam perform brings me to tears every time. We were told he would never talk, never walk and not to expect a full life. To see him not only doing these things but singing and dancing…there are no words! I cannot express how much this program has impacted our world. But I am so grateful every day that it has! Jenny and her staff are encouraging and in the short time we have been involved have become family. I think that is the magic of this program. The community becomes family. Everyone matters."
–Connie Felkins, Parent
In The Limelight
"I am an actor!"
–Chris Leon, Performer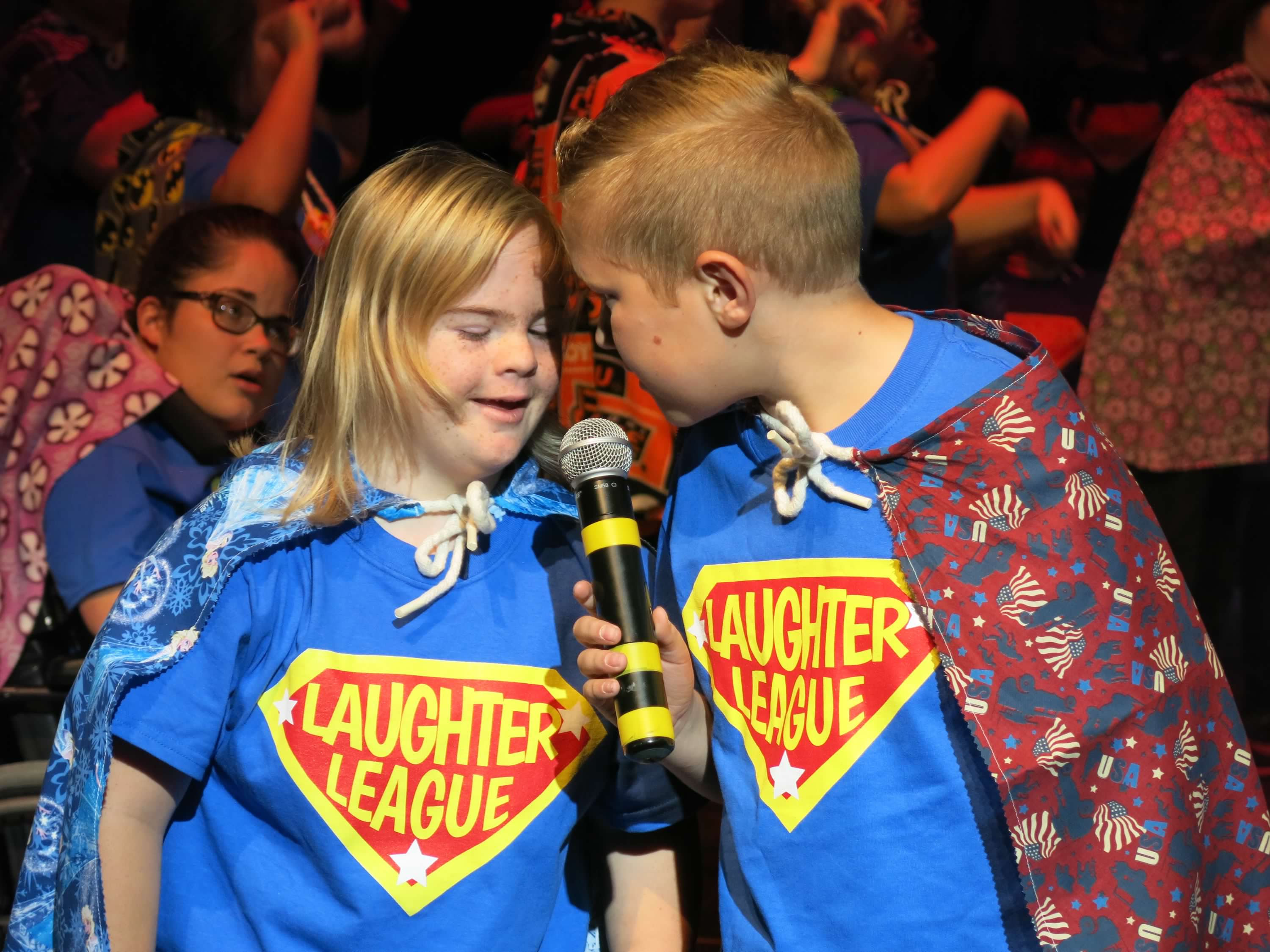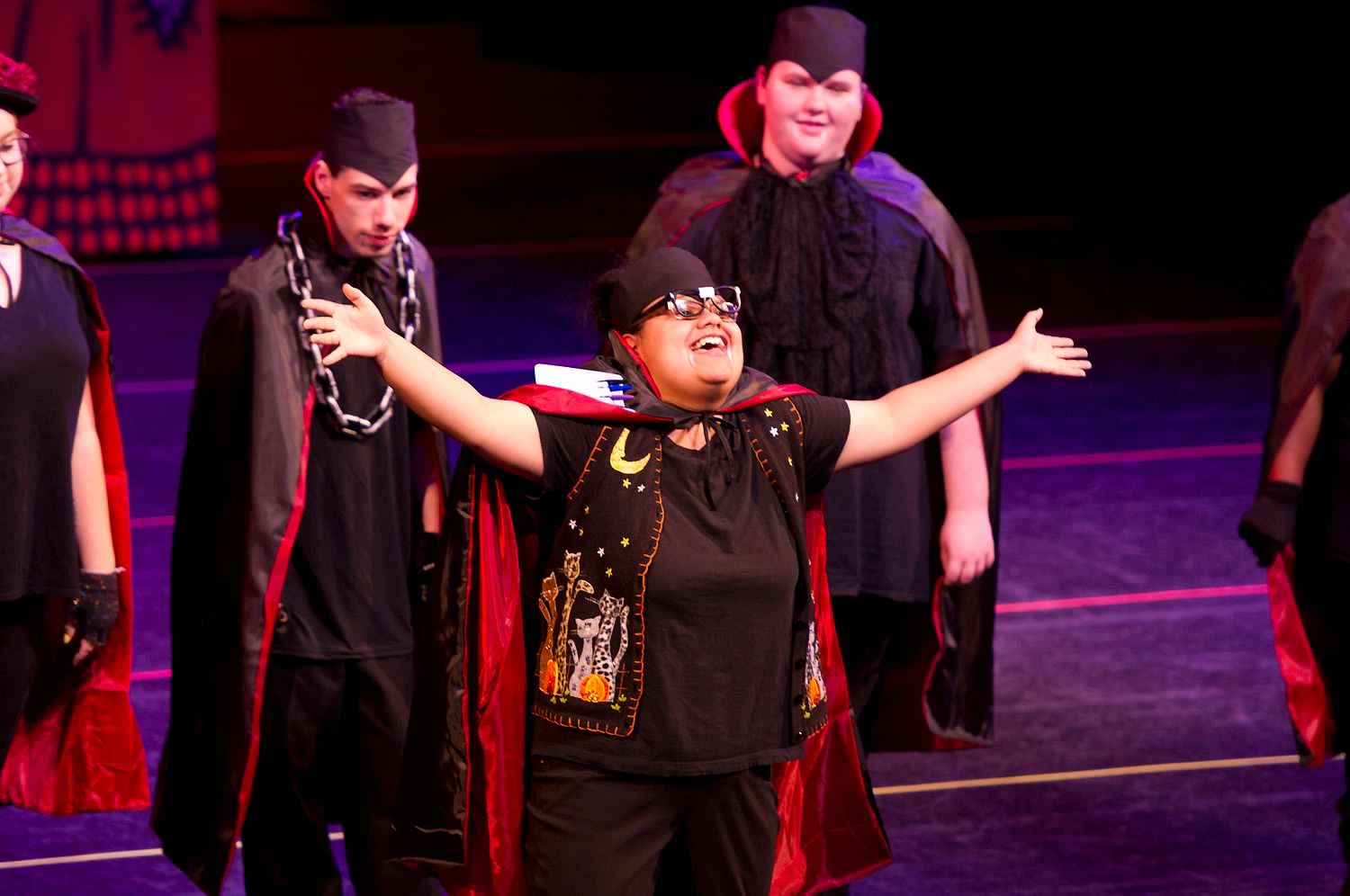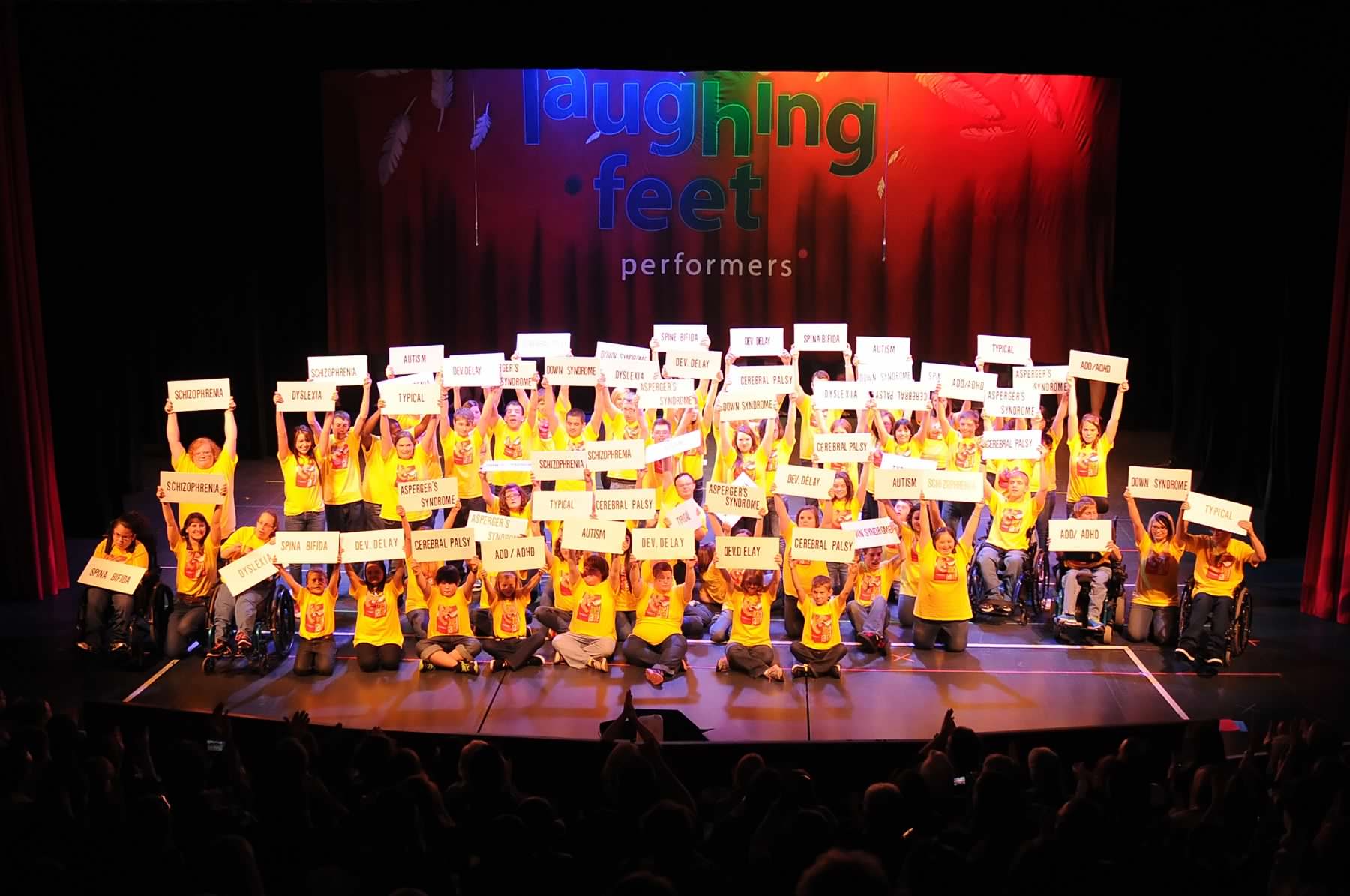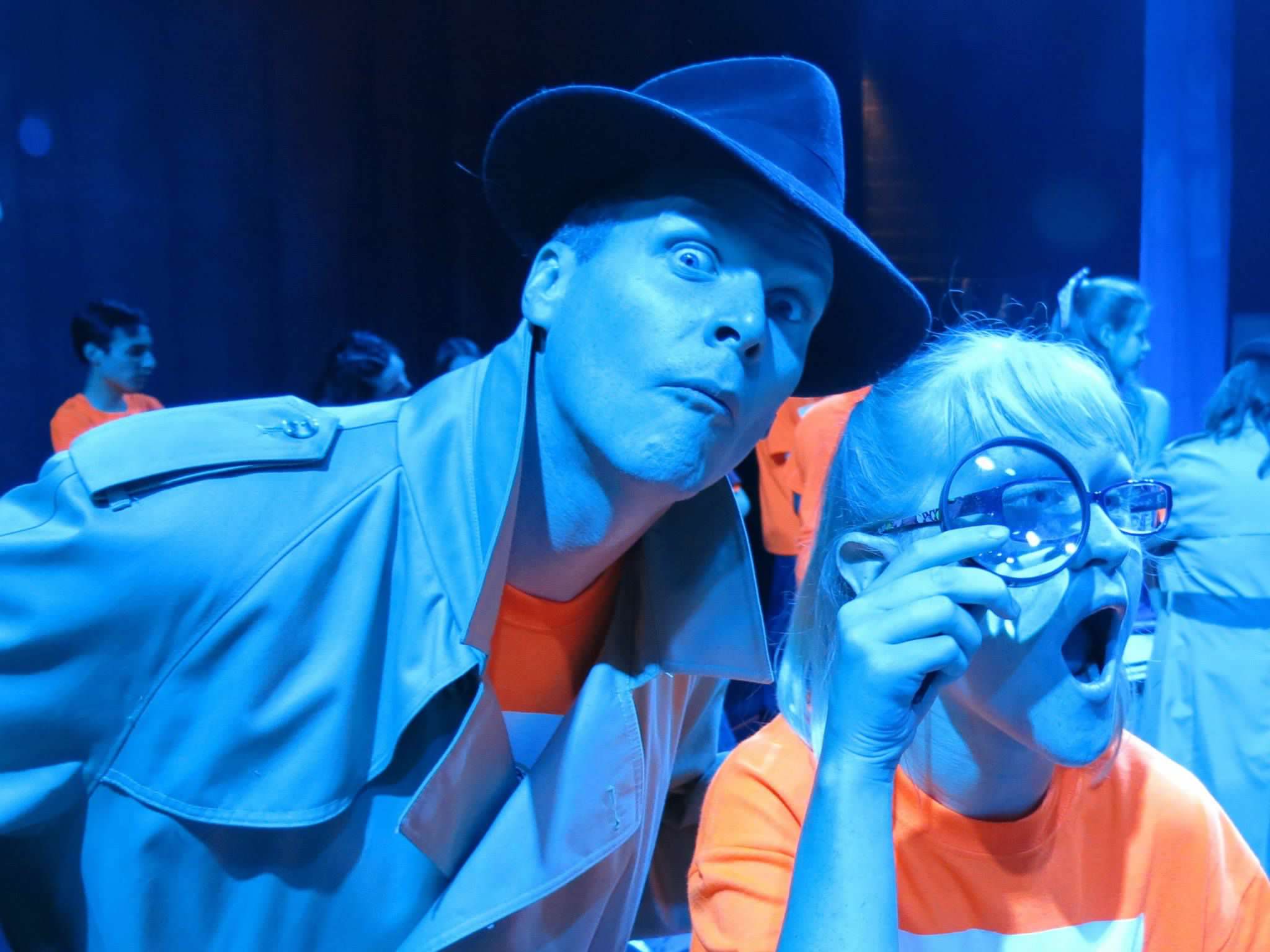 Uniquely Blissful & Contagiously Uplifting
"In my lifetime, I've had the great pleasure of experiencing some magical nights in the theatre — as spectator, performer, director, and producer. But nothing I've seen or experienced compares to the uniquely blissful, contagiously uplifting performances of the Laughing Feet troupe. This incomparable company, comprised of extraordinary performers and parents and friends, and led by the sublime Jenny Mitchell, takes my breath away every time I am in their presence. In performance and in rehearsal, an indescribable ecstasy radiates from these empowered performers, who shimmer with the glow of self-respect and pride. Ms. Mitchell devises clever and entertaining ways to ensure that every participant feels included, cherished, and loved. Extraordinary soloists from within the group are showcased spectacularly, surrounded by an ensemble of bright and energetic colleagues. Anyone who has not yet experienced the magic of the Laughing Feet Performers is missing one of the greatest gifts our community has ever known."
–Wayne Bryan, Producing Director, Music Theatre Wichita
True Superheroes
"Laughing Feet is the true definition of Leading by Example, every performer, staff member and parent comes together like a big beautiful family of super heroes whose goal is to enrich people lives one song, one joke, one skit, one friend & one beautiful day at a time."​
–Monte Self, Parent
Dancing Queens
​"I love dancing with my friends and laughing."
–Lindsay Meyer, Performer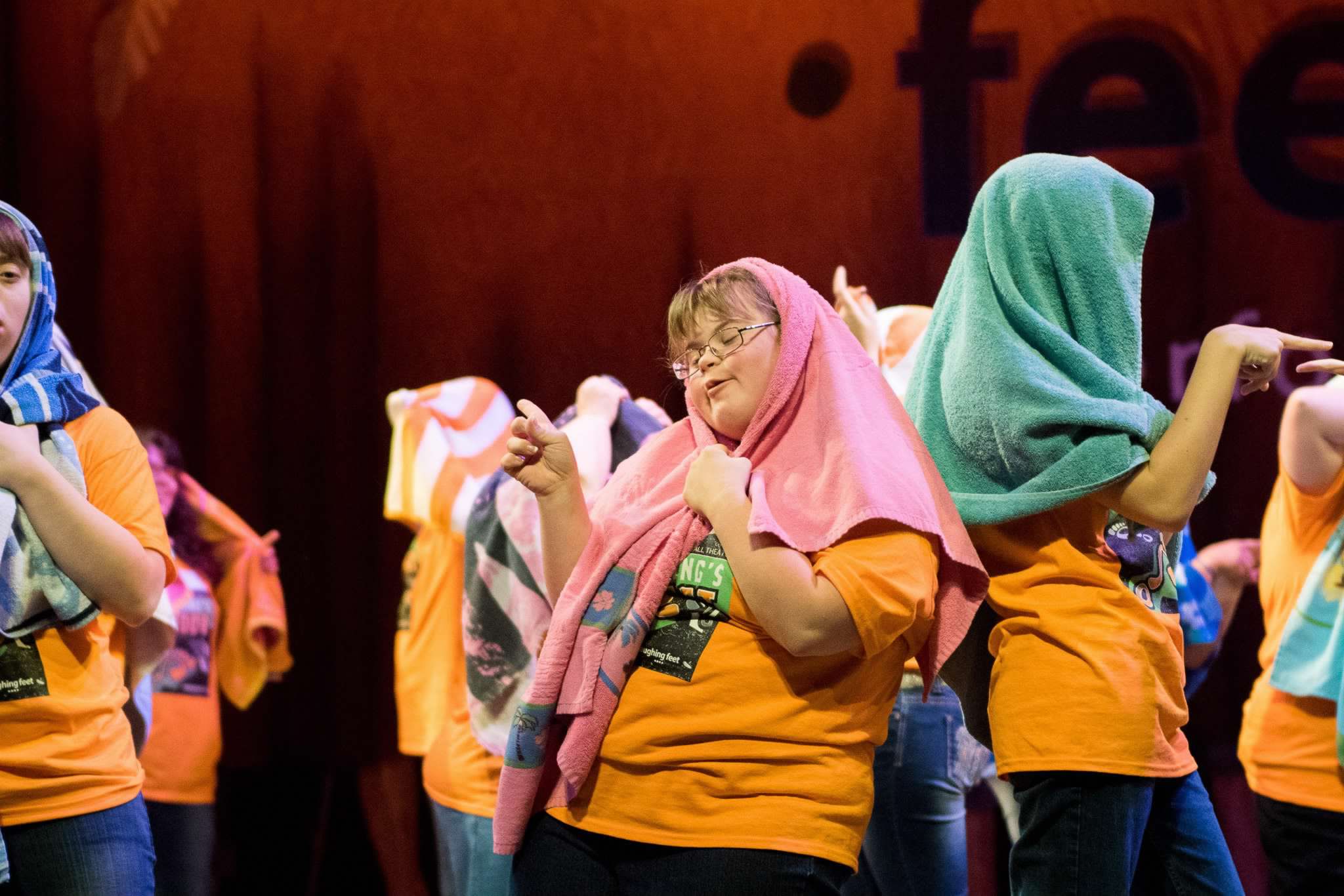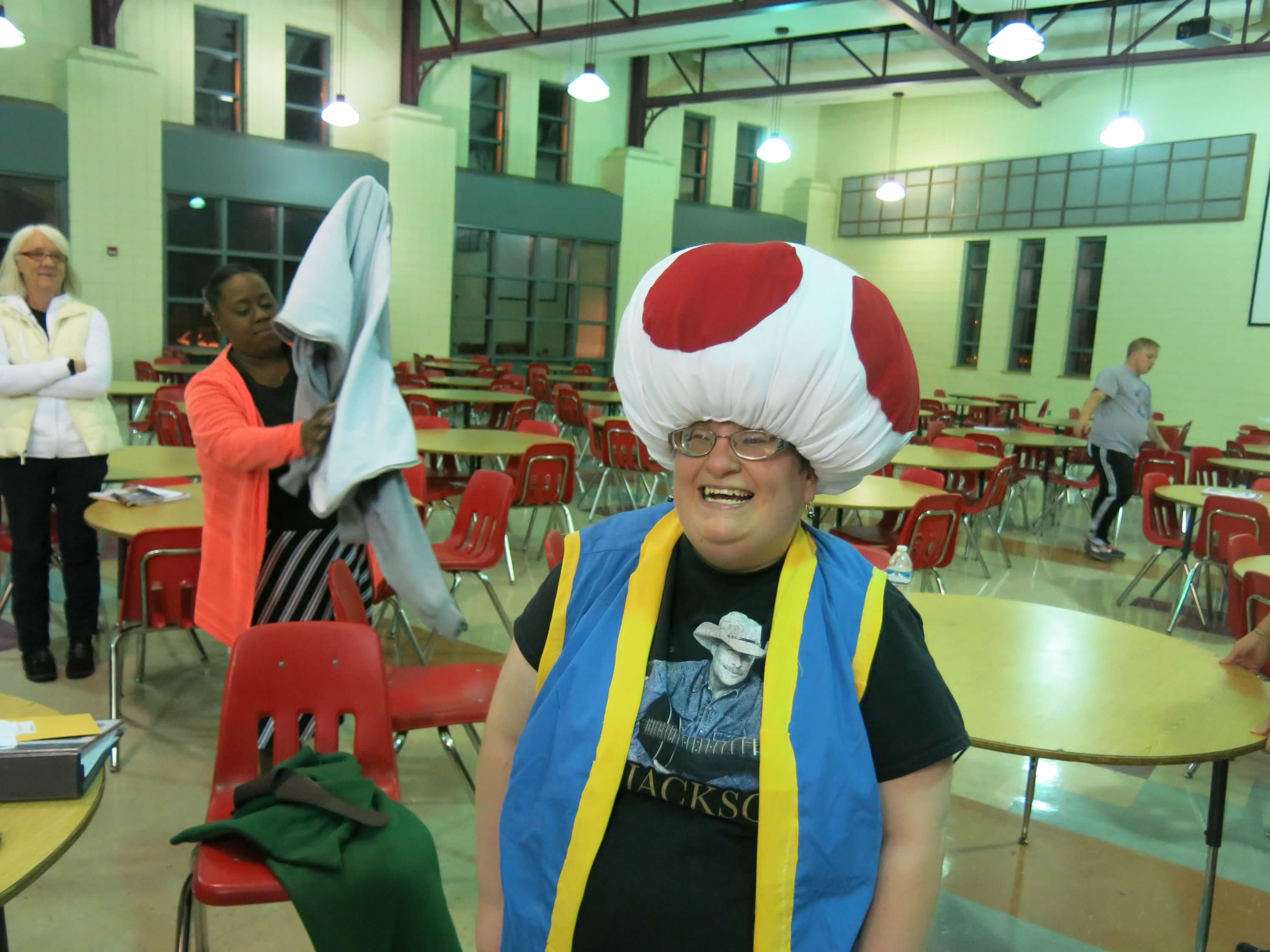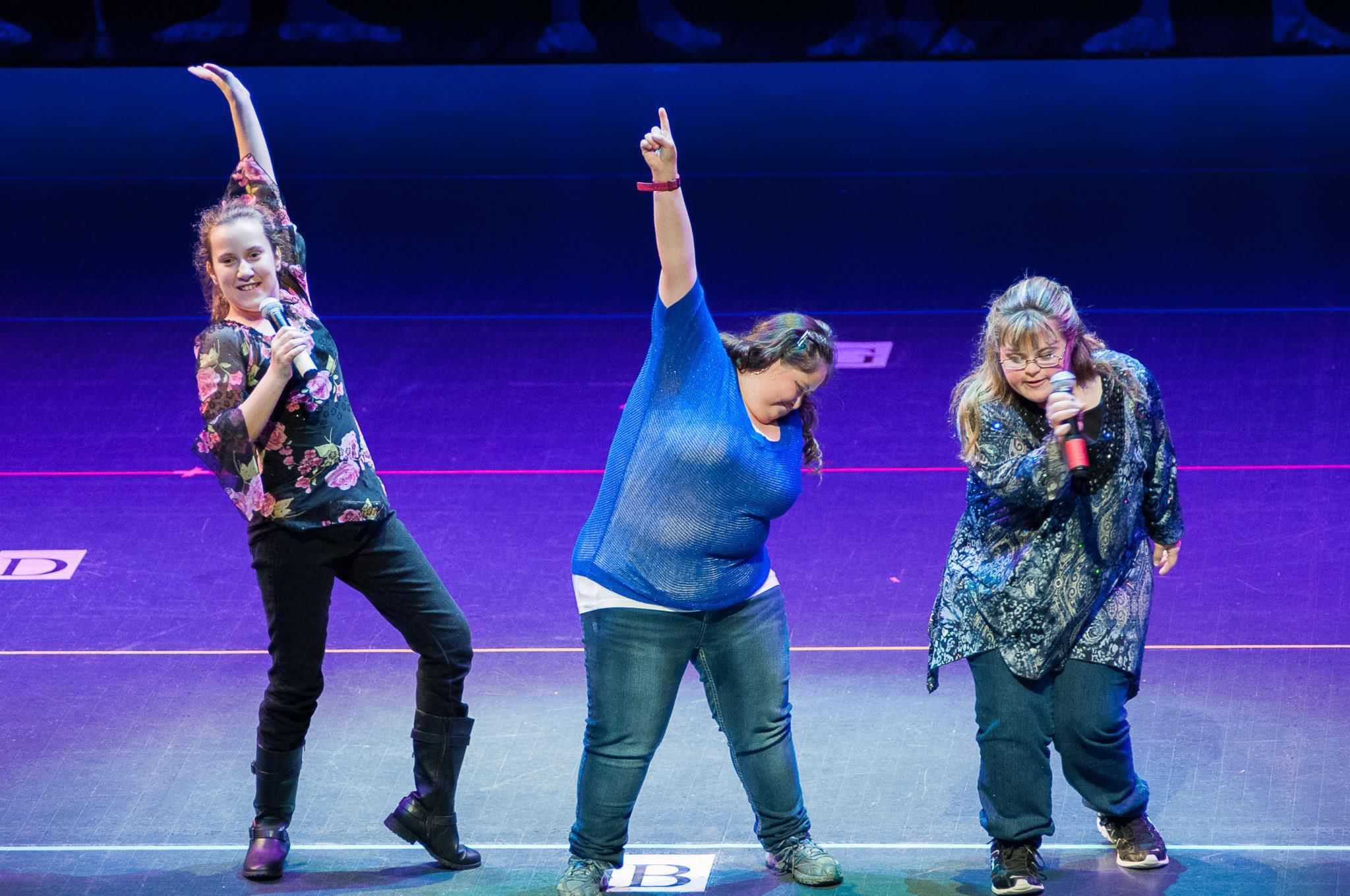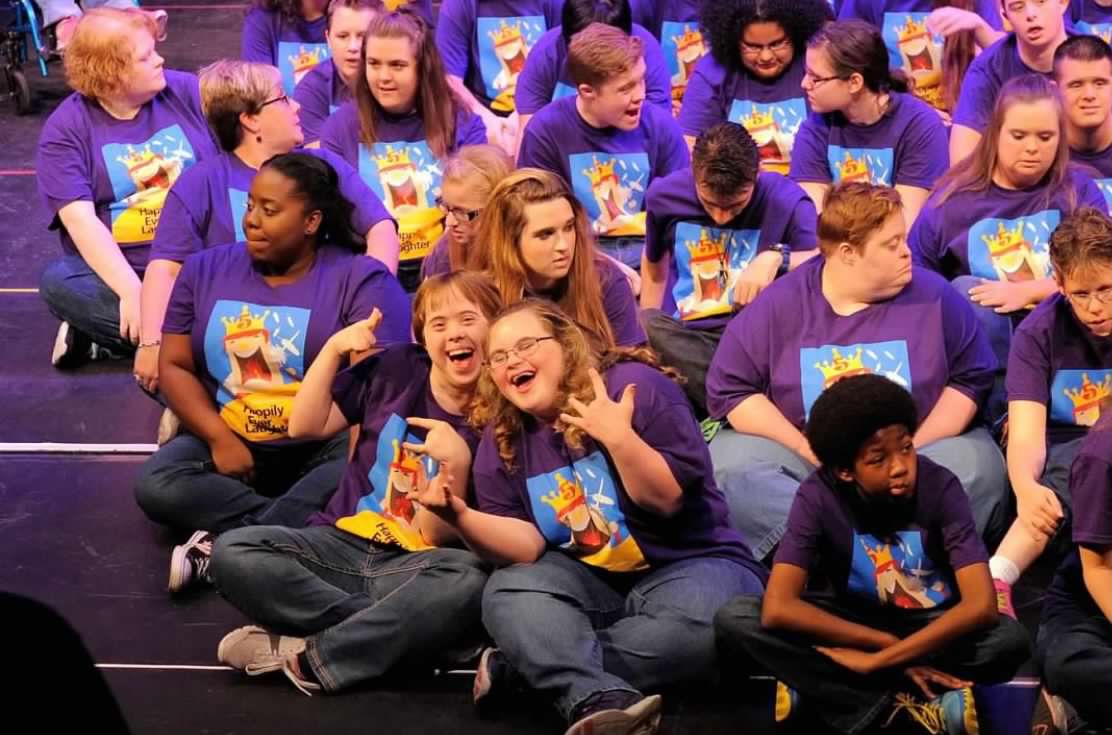 Laughing Feet Fills My Heart
"The joy and excitement that I see on my daughters face when she performs with Laughing Feet fills my heart to overflowing. Laughing Feet allows Ana to express herself in a creative way while making new friendships with people who have disabilities along with those who do not. And an added bonus is the support and friendship that the parents have made with each other."
–Denise Sawyer, Parent
The Trifecta
"I love, love, love Laughing Feet! I love performing, hanging out with my friends and the hot guys."
–Ana Sawyer, Performer
A Bond That Motivates
"Having the honor of performing with this organization has brought much joy and hope to my life. The journey I have experienced post-accident, as an amputee, has been lightened dramatically through knowing these wonderful people! Jenny and the performers truly have a bond that motivates!"
–Deb Young, Ms. Wheelchair KS 2017
I Found My Home
"Performing with Laughing Feet was a life changing experience. Being with that community and celebrating life through music with them, gave me the deepest sense of fulfilment and happiness I have experienced in any performance. Sharing the stage with Laughing Feet family, delivered an unforgettable sense of purpose and reward that I will carry with me for the rest of my life. Experiencing the Laughing Feet community, I finally felt like I found my home."
–Jenny Wood, Community Performer