Meet Our Team
Our staff helps make our shows happen and are a huge part of Laughing Feet. Get to know more about them, what they do, and what inspires them to further our mission of helping provide performance opportunities to special needs performers.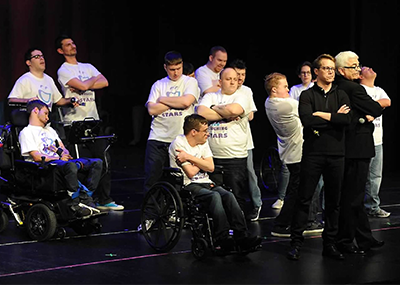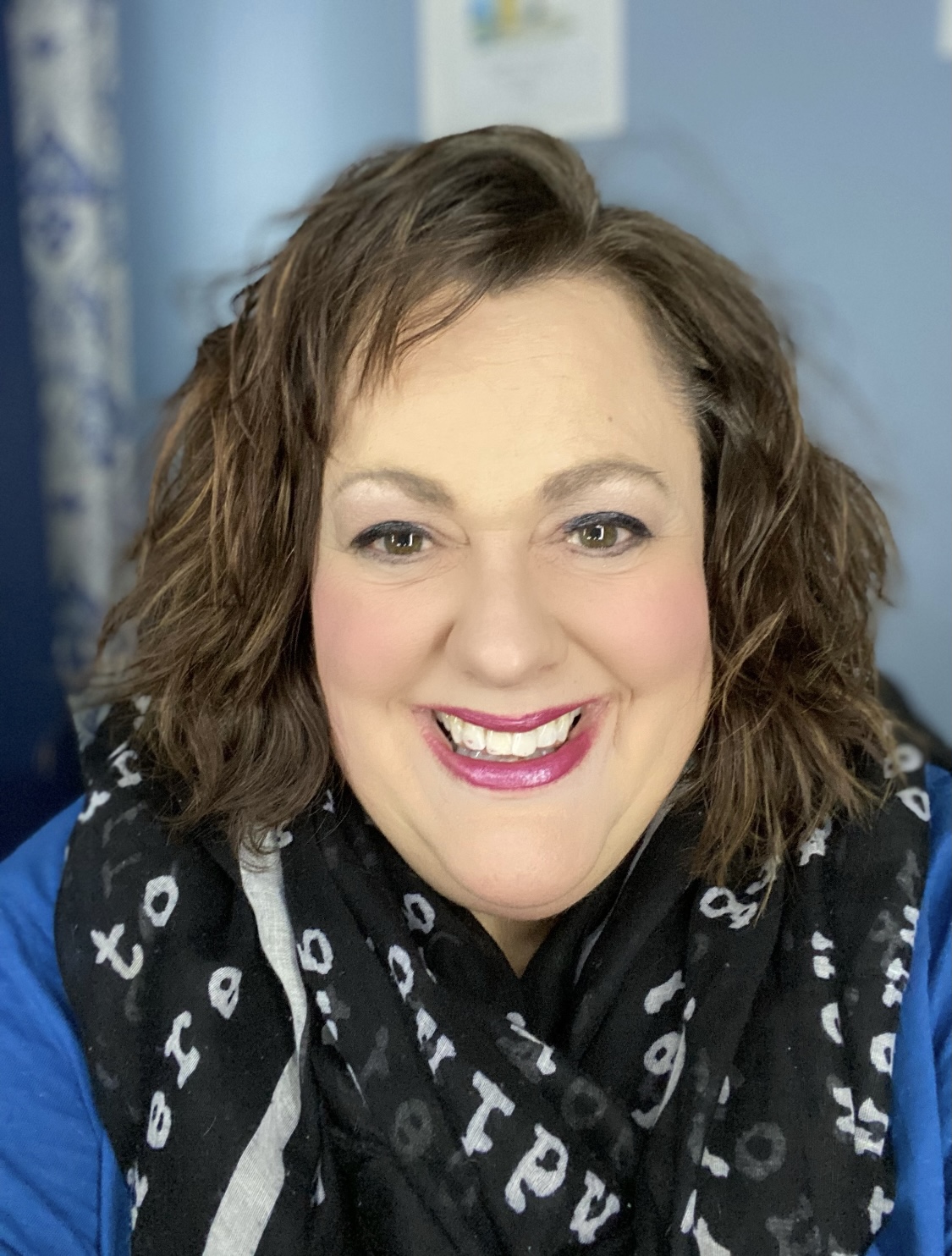 Jenny Mitchell
Executive Director
I was blessed to be born into a music and theatre family where my parents met in Madrigals in high school and instilled a love of music to all three of their children at a young age. My first role was in kindergarten playing the Little Red Hen while wearing red socks and crawling around on all fours. An early love of imagination and creative play led me to where I am today. I was lucky to have amazingly supportive parents.
I always loved working with young people and felt such a connection to them. I love being silly and crazy and loud and extreme and quiet and whimsical; lucky for me, kids love that too. I had no exposure to special needs kids prior to 5 years ago, but theatre is an amazing vehicle for breaking down walls and developing trust among one another. I had no idea what I was doing that first year and so I treated them the same as I would any other group of young people. The same expectations, the same song choices, same dance moves and same behavior required. We all learned a lot that first year about each other, but it was I who learned the most. I learned that laughter is the most amazing drug, High School Musical can fix any meltdown and hugs are the norm, not the exception.
To the kids; I love and treasure each one of you so much. You have made my life complete and I am thankful to you for reminding me what unconditional love is- Thank you for coming with me on this journey. And to the parents; I am truly inspired by each and every one of you. Your dedication to your children is like nothing I have ever seen before. That first year you stayed and watched rehearsal because you were concerned over what might happen if you were not there. Now I know you stay and watch rehearsal because you don't want to miss one single moment of the magic that is created in that rehearsal room. I am a better person for knowing all you. From the bottom of my heart to each and every one of you….. Thank you, thank you, thank you; for being my friends, my mentors, my peers, and my inspiration.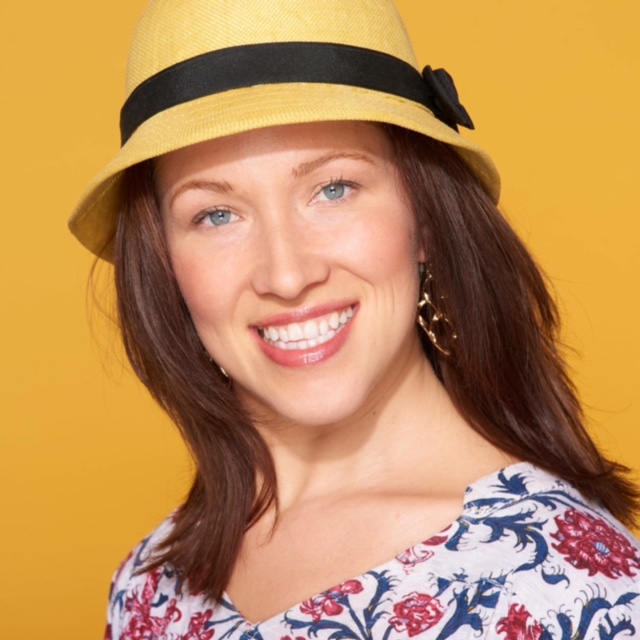 Julie Sharp
Julie discovered and fell in love with the Laughing Feet performers in 2017. She couldn't wait for an opportunity to get involved. Julie has been teaching tap dance at Wichita Children's Theatre and Dance Center since 2002 where she also helps with coordinating the dance department. This was the same year she graduated from Butler Community College with an associate's degree in fine arts! She plays French Horn and has enjoyed many opportunities to choreograph for schools, churches, and theatre organizations throughout the Wichita area!
Mollie Souter
Mollie works as a para educator in elementary education, mixed abilities, while she finishes her schooling to have the classroom of her dreams soon! From her high school years in Circle of Friends, she has felt her calling to care and love for all needs. She has loved the last couple years of Laughing Feet and looks forward to so many more!
Aaron Tschetter
Aaron has been with Laughing Feet since 2019. He has a bachelor's degree in Music and Education. Aaron is a middle school choir and drama teacher in Valley Center, KS. He was Valley Center's 2020 Teacher of the Year and a Kansas Teacher of the Year nominee. Performing has always been a passion for Aaron. Since a young age, he was called to the stage! He's also passionate about teaching and creating a love of performance in those he meets. Laughing Feet is the best combination of those passions, and he's so blessed to be a part of it!
Jeni Atwood
Jeni holds a degree in Elementary Education, works for Wichita Public Schools, and is currently pursuing her master's degree at K-State. In her spare time, she leads an adorable Brownie troop, serves on the board of Arts Partners, and enjoys being the guardian of her amazing sister with a disability. Jeni's hero is Mr. Rogers, and she believes it is a fundamental need of all people to share their gifts and talents and be given opportunities to reach their full potential. Jeni says that Laughing Feet is the best job ever!
Victoria (Tori) Eck-Kinder
Tori has a bachelor's degree in Political Science from Wichita State University and a Juris Doctor from Washburn University School of Law. She currently works as a criminal defense attorney in Sedgwick County. Victoria has been involved with Laughing Feet since its inception, meaning she grew up on stage with many of Laughing Feet's current performers. Victoria considers the Laughing Feet Performers chosen family.
Tracy Ciambra
Tracy has a bachelor's degree in Music Education K-12 and a master's degree in Special Education with an emphasis on early intervention. Tracy grew up performing on multiple stages around Wichita and continued performing in the NY metro area. Tracy teaches private vocal and instrumental music lessons to individuals of all ages and abilities. She also works at Crown Uptown and is blessed to be part of the rebuilding of the theater that she performed at as a child and has helped form the adult she is today. Tracy is thrilled to be back performing with her Laughing Feet Family whom she has dearly missed!
Alex Kimmel
Alex works as a special education teacher for the Wichita school district at the elementary level. He works with students with different types of disabilities and helps them be successful in and outside of the classroom. He is also in WSU's Special Education Graduate program with an anticipated graduation of December 2021. He has been part of the Laughing Feet Family for 5 years and loves every moment he gets to spend with us.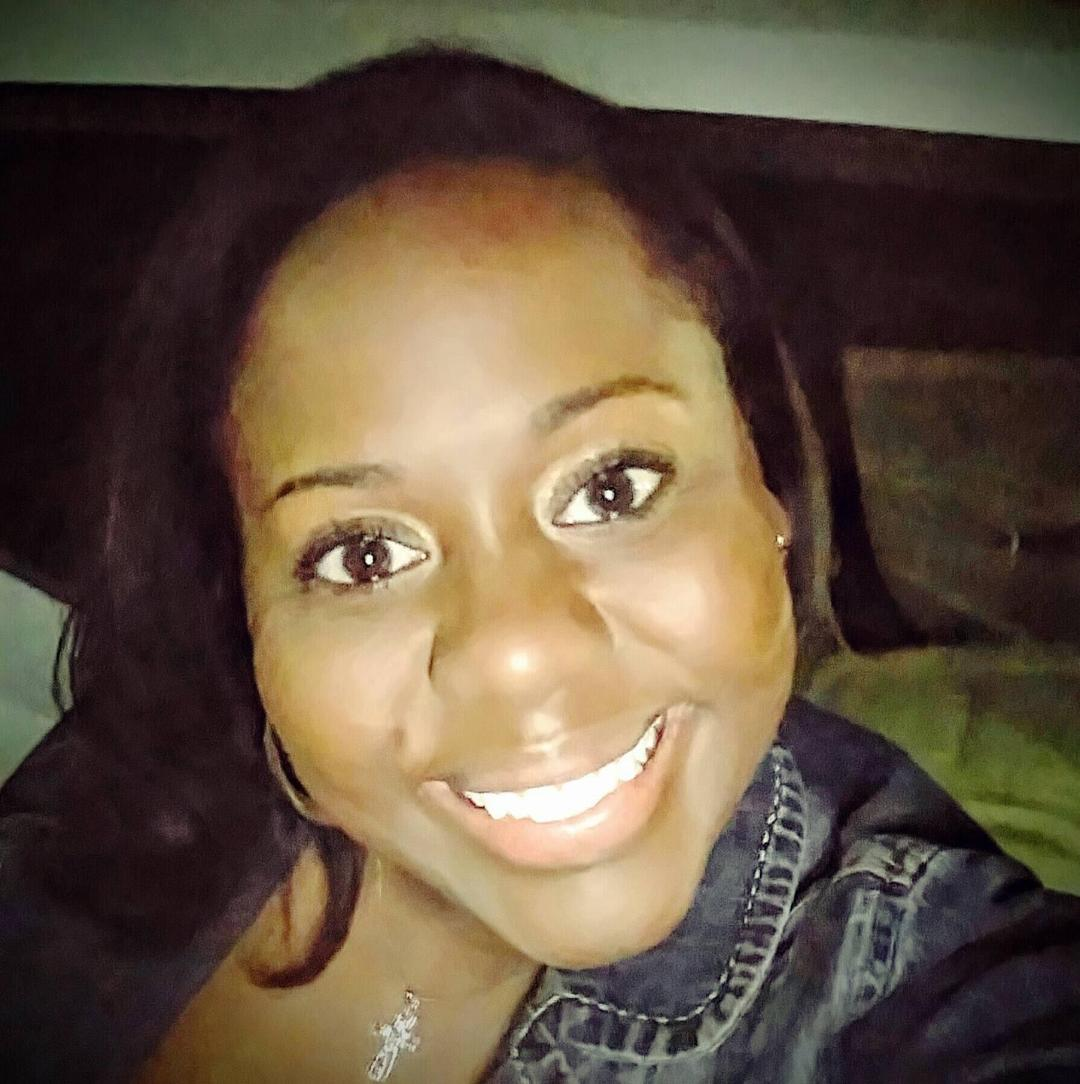 LaNier Roberts
LaNier has been a part of Laughing Feet since 2014. She graduated from Wichita State University with a bachelor's degree in social work and a minor in Performing Arts dance. Even though she's a full time social worker, she still found her way back to the dance studio or dance floor (performing for benefits, churches, and community shows with the Wichita Contemporary Dance Theatre). Following graduation, LaNier developed her work skills through Rainbows United, Inc. and nursing facilities in the community. LaNier is currently a social worker with Harry Hynes Memorial Hospice Inc., offering community support and services to patients and their families. LaNier is completing her second semester as a part-time teacher with Friendship Fields at Friends University, where she is embracing the opportunity to teach special needs college students. During LaNier's time with Laughing Feet she has embraced the opportunity to assist with choreography under the direction of Jenny Mitchell. She feels it is an honor to share her passion and the stage with such great talent. Laughing Feet is her favorite time of the year.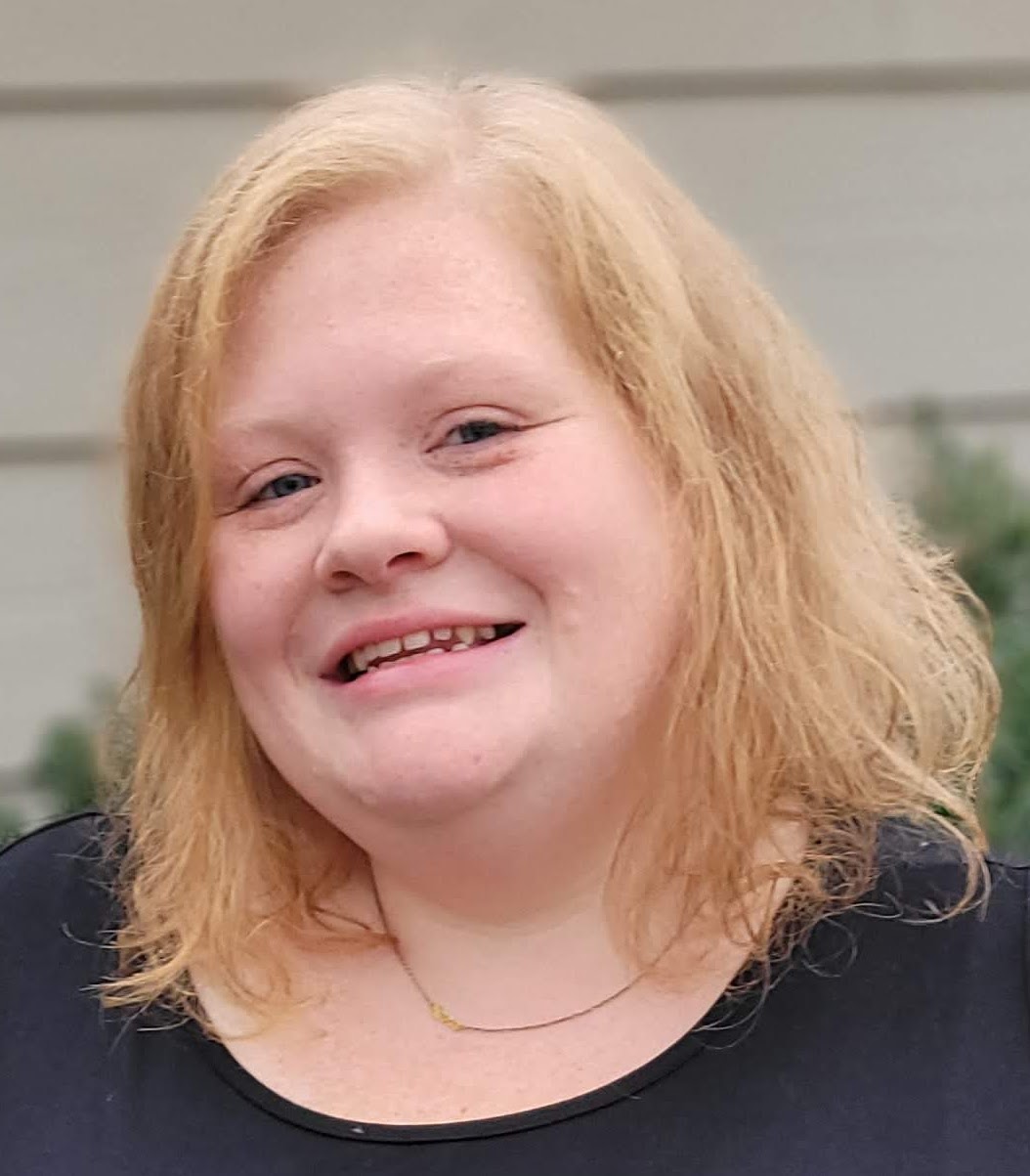 Sara Gilchrist
Sara has been a performer with Laughing Feet since the very first show and continues to grow her singing, dancing, and performing repertoire. Outside of Laughing Feet, she holds a Bachelor of Science in Elementary Education and works as a 5th/6th grade special education teacher. Sara is proud to be a part of this laughter-filled organization and is grateful for the opportunity to perform alongside such amazing, caring, and exceptionally talented individuals.